Grow Your Organization—We'll Protect it
As a Tier 1 Microsoft Cloud Solutions Provider, CloudScale365 will confidently handle your desktop computing environment across its entire lifecycle. Rest assured, your organization's technology will always be up-to-date, secure, and monitored, with actionable service insights to accelerate efficiency, productivity, and growth.

Lower Costs
Reduce the time and cost associated with managing, monitoring, and supporting your company infrastructure, upgrades and hardware refresh cycles.

Reliable Support
As a CloudScale365 client, you are taking advantage of a team that supports your server and desktop environment, 24/7/365.

Increased Productivity
From minimal downtime to non-disruptive file transfers, CloudScale365 will focus on the Workflow required by your employees so they can work anytime, anywhere, on any device.

Easy Engagement
Receive one integrated monthly invoice for all Managed, Hosting, Consulting, and Cloud services payable by check or credit card.
Break Workflow Boundaries with Managed Microsoft Teams
Since 1996, CloudScale365 has helped organizations of all sizes reach new heights by aligning business goals with the right technology. Our cloud-based managed desktop services offer reliable remote monitoring and management at a lower monthly cost—perfect for growing businesses.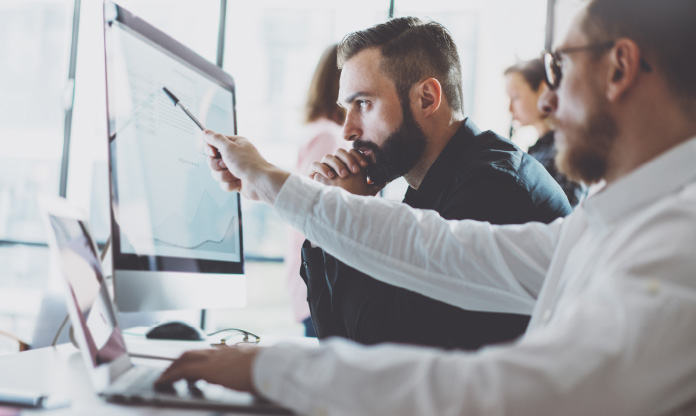 Desktop Monitoring
The CloudScale365 team works around the clock to detect and resolve your IT issues immediately and remotely, preventing disruption and reducing disruption and the cost of onsite visits. We see comprehensive, at-a-glance event logs based on individual PC activity for easier monitoring.
24/7/365 Monitoring
Alerting/Notification
Virus Protection Monitoring
Security Log Monitoring
Application Log Monitoring
System Log Monitoring
Network Bandwidth Usage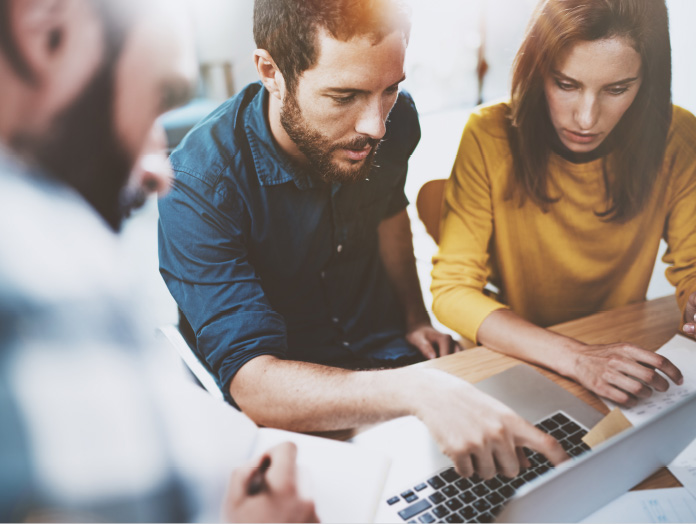 Desktop Maintenance & Management
Ensure that your organization's protection is always up-to-date. With CloudScale365 Managed Desktop, real-time updates, upgrades, and even uninstalls are automatically pushed to your employees' computers so there's no need to waste time with manual checks.
Technology Asset Inventory
Complete, Secure Patch & Version Control
Monthly Management Report
Virus & Spam Removal Management
Application Deployment
Hardware/Software Change Notification
Vendor Management Coordination
Endpoint Security
Mobile Device Management
Move Add/Changes
Desktop Support
Expand your IT team without expanding your payroll. The CloudScale365 team of trained professionals will troubleshoot and manage technical issues no matter where your employees work.
24/7/365 Support
Dedicated Systems Analyst
Technical Support
Help Desk Support
Unlimited Remote Problem Resolution
Remote Control Shadow Sessions
Virtual CIO Meetings
Bare Metal PC Imaging
Onsite Assistance
CloudScale365 Managed Services for Your Dynamic Workforce
Managed services from CloudScale365 work together to give your organization a seamless, cohesive, and secure experience. Let us handle IT, so you can do what you do best.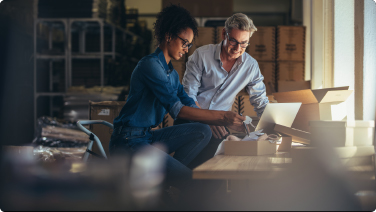 Case Study
Success story about an industry client goes right here.
read more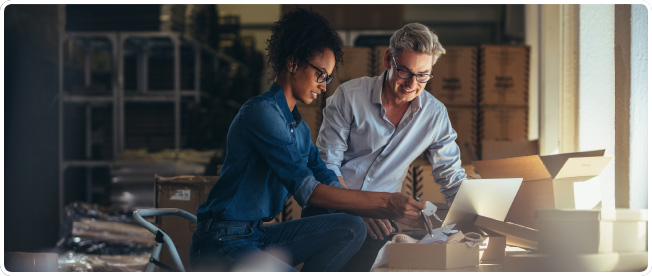 Blog Post
Blog Post 3
read more
"Apps delivers a turnrkey Cloud PaaS, powered by Jelastic. The next generation Dev/Ops platform for today's modern application services decrease the time to market, enables."

SHANE MAC
Cofounder and CEO
"Apps delivers a turnrkey Cloud PaaS, powered by Jelastic. The next generation Dev/Ops platform for today's modern application services decrease the time to market, enables."

SHANE MAC
Cofounder and CEO
"Apps delivers a turnrkey Cloud PaaS, powered by Jelastic. The next generation Dev/Ops platform for today's modern application services decrease the time to market, enables."

SHANE MAC
Cofounder and CEO